Undrafted to Potential Starter: FB Reggie Gilliam's Fight
In the uncertainty that has come from the buildup to the new season, making the roster won't be the same. Without playing games, rookies and bubble players have an uphill battle. However, some rookies may have an upper hand due to one factor: salary cap. With questions surrounding the exact cap number for teams next season, some young men may be able to make the roster because of their affordable salary.
This brings us to fullback/tight end Reggie Gilliam. The man standing in front of him, starting fullback Patrick Dimarco, is set to be the 4th highest paid at his position this season. Being involved in 16% and 37% of offensive and special teams snaps, he could become expendable. Considering that saving $800k may be worth it, Gilliam may not be a massive longshot. Let's see how he got into the Bills roster in the first place.
Largely Unknown High School Prospect from Galloway, Ohio
Gilliam's introduction to football could very well be classified as strange. At nine years old, he met a youth coach in a grocery store and convinced him to play. Though he never received much national attention, Gilliam absolutely balled out in high school. While also playing his natural position of fullback, Gilliam showed his versatility by playing linebacker as well.
Senior year, as team captain, he was additionally named team MVP. He played football and also played on the varsity basketball. A personal quote I love from him comes from NCSASports, a hub for high school students to be noticed by colleges. He describes himself by saying, "I am a team player.  Everyone on the team knows that I have their back and they look up to me.  I am at every practice and weight lifting session on time." This is a kid that you want on your football team. He's not just a gifted athlete but a well-rounded person.
College Football at Toledo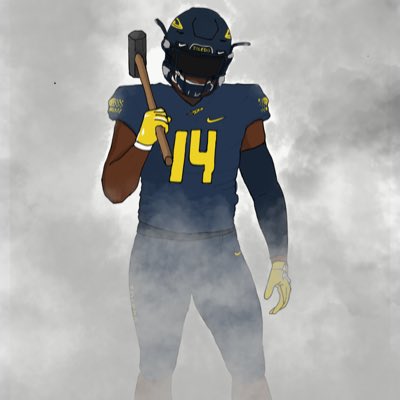 Gilliam would eventually walk on at Toledo after receiving interest from the university in his senior year of high school. He would have to transform to a tight end after previously being a primary running back. Gilliam would not receive much game time until his sophomore year, where he featured at reserve tight end for all 14 games.
Sledge, as he would be known at Toledo, would play in every game for the Rockets in three straight seasons. While being a regular on offense, what was more impressive was his six career blocked punts, the most in Toledo history. Gilliam also was a nominee for the Jason Witten Collegiate Man of the Year Award for leadership. This is surely something that both McDermott and Beane cherish about this young man.
Next Step: 53 Man Roster Hopes
Leading up to the NFL Draft, Sledge posted both his pro day, featured above, and another video of workouts. Without having a combine appearance or pro day at Toledo, Gilliam still showcased his raw athleticism and physique. He had additionally said how "I thought I had a chance to get drafted, I watched it and had my phone nearby just in case. … I was super excited. It's still the NFL, no matter how you get there. You have to get your foot in the door. That's all that matters."
Although he never did get drafted, we already know that Gilliam has found a home in Buffalo and has embraced the Bills. All across his social media, you can see how he is truly a member of the team and is ready to become something great. Although his chances may be slim to take over for a returning captain, I believe that if Gilliam is given a chance, he will not disappoint. What all football teams need on their team is a leader, and Sledge is that.
Even if he does not make the team as I hope, I will still be a large admirer of him, whether he be on the practice squad or finds a home elsewhere. If I were in the front office, I would make sure to keep Gilliam as both a fantastic athlete and leader and watch him blossom into a force.