The Underhill Report: Outrageous Buffalo Bills vs. Baltimore Ravens Divisional Round Predictions
Welcome to the Elite Eight! From here on out, every game is as good as a coin flip. Anything could happen in this week's Saturday Night Primetime battle between two of the AFC's finest, the Buffalo Bills and the Baltimore Ravens.
Uncle Mo (aka momentum) has tilted away from the Buffalo Bills after just barely squeaking by the Indianapolis Colts on Super Wild Card Weekend.
But have no fear! As long as the Bills buckle their chinstraps, bring their lunch-pail to Orchard Park, put a hat on a hat, pin their ears back, dial up the pressure, dominate the line of scrimmage, recognize that defense wins championships, assert their physical will upon their opponent, and utilize countless other football guy cliches, we will at least crush the postgame press conference questions.
Without further ado, here are my official outrageous predictions for this weekend's Bills Ravens showdown:
I don't care what the weather says. It will snow, and it will be glorious
As of Thursday, it looks likely that Buffalo's second home playoff game this year will be greeted by some lake-effect snow Saturday evening. This is all you want as a Bills fan (or just a football fan), RIGHT!
Now, I know some in the media are saying that the Bills should not be rooting for snow because it will help Baltimore's run game and place Buffalo at a disadvantage. I call BS. Lamar Jackson admitted this week that he's never played in the snow. If the game does get some accumulation, keep an eye on Jackson's footing. His explosiveness might be limited and take him some getting used to.
Plus, the Bills roster already knows what it's like to practice in snow this year. These players know the cold, the elements, and the atmosphere, which is why Baltimore (not Buffalo) will be at a disadvantage this weekend.
Even if there is no snow Saturday night, I'm placing my full faith in the 6,000+ members of Bills Mafia to BYOS (bring your own snow). Instead of dildos being thrown on the field, I want to see snowballs hurled at the Ravens bench. MAKE YOUR PRESENCE KNOWN!
Broadcast cameras spot pile of yellow snow in front of Lamar Jackson's place on the Baltimore bench
Listen, not all of us can handle the pressure of the NFL Playoffs, and that's completely ok. We're not all cut from the same cloth. Some of us get nervous and have little accidents. We can't all have nerves of steel like Josh Allen.
Lamar Jackson has shown us already this year that he's subject to the occasional nervous physiological reaction. On Monday Night Football this year against the Cleveland Browns, Jackson visited the locker room in the second half to sink a couple more browns.
His infamous post-shit return in the 4th quarter will go down in NFL history as the greatest performance following a bowel movement of all-time. His comeback drive inspired Ravens fans around the world to go pinch a loaf.
The incident was reported as Jackson "dealing with muscle cramps", which sounds like a great excuse for someone who had to go take a dump. Stay woke.
Internet can't decide which one of the eight crazy Bills fans shown on NBC's broadcast to make a meme
Here were the Bills fans that went viral last week against the Indianapolis Colts: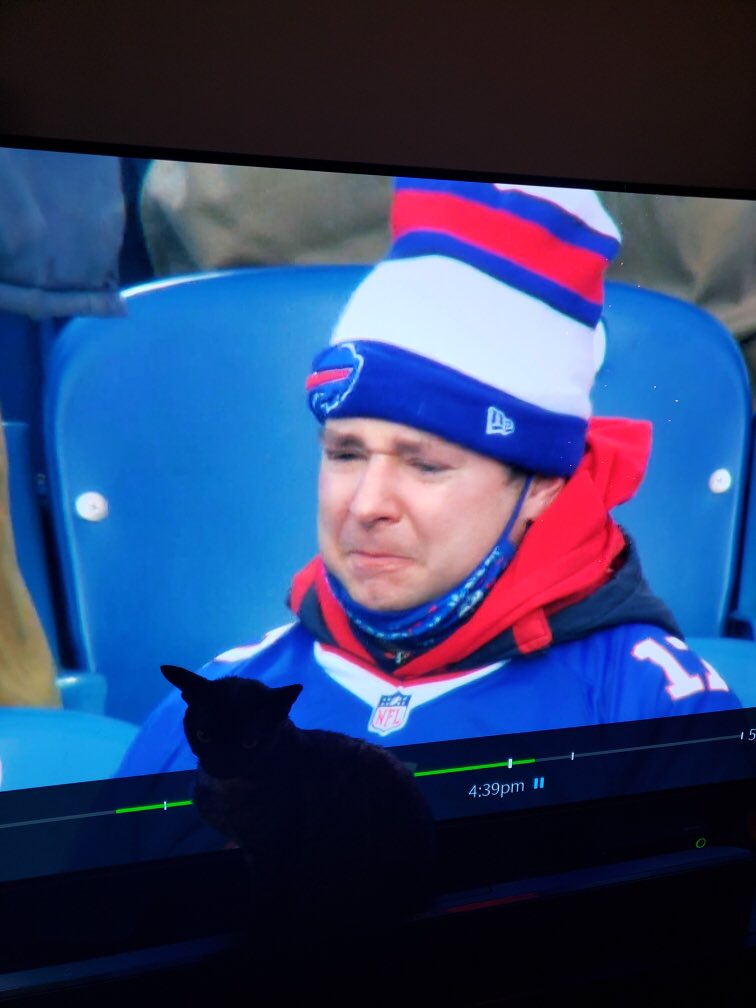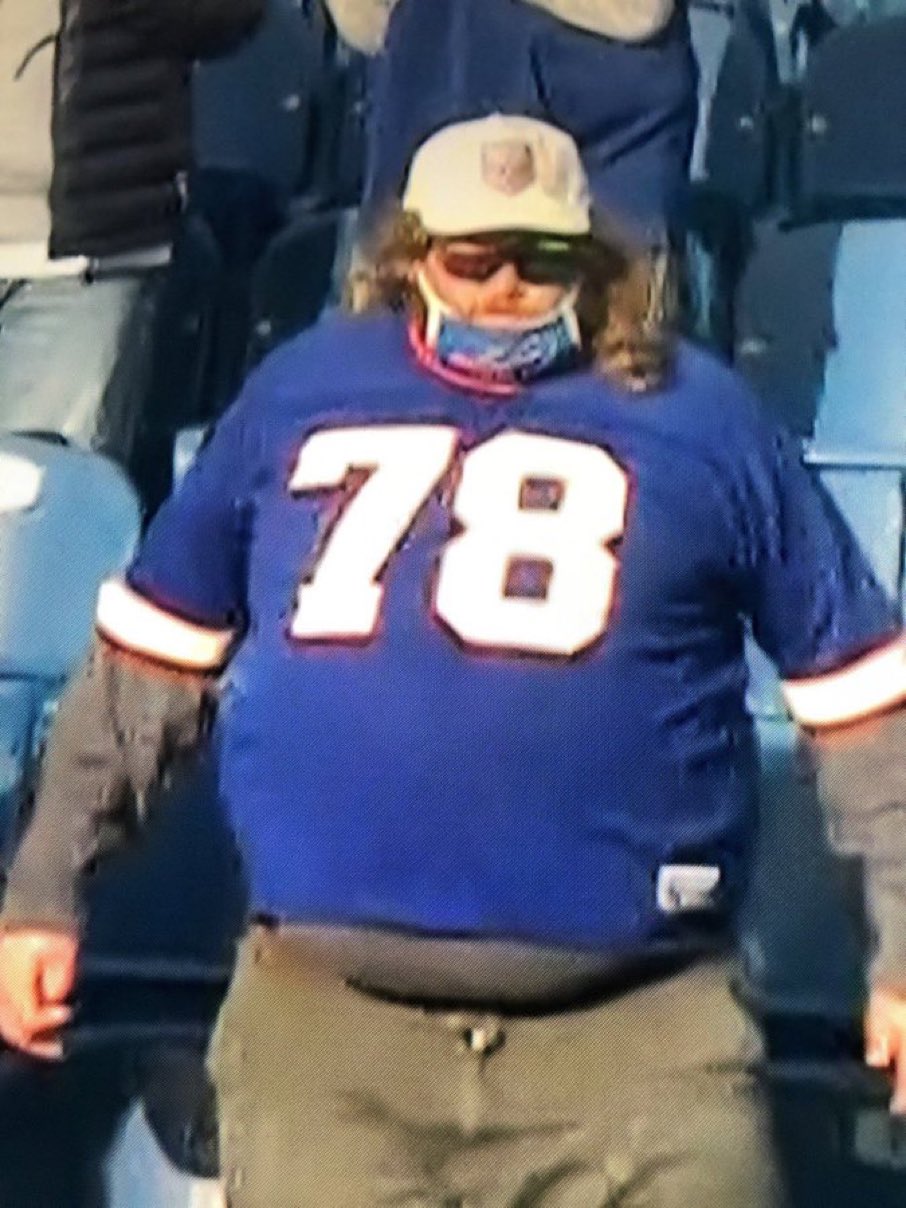 The first one is a heartfelt story. The man was moved to tears after Buffalo got its first playoff win since 1995. He's a season ticket holder of 20 years and says he visited his grandfather's grave the day before the game.
The second one is former Bills offensive lineman, Wyatt Teller … or maybe Chris Farley in a fat-suit.
The question is, which Buffalo fans are destined for internet fame this weekend?
---
Maxwell Underhill (twitter: @cincodemaxo) is a contributor for BuffaloFanatics, blog writer for the in-season "Outrageous Predictions" column, and co-host of the "Buff Bootleg" vidcast streaming Saturdays at 6pm ET on Facebook, YouTube, and Periscope.