Ike Brown: Buffalo Bills UDFA with Something to Prove
When 30% of NFL players on rosters are undrafted players, it's a fair assumption that many of Buffalo's undrafted rookies will be on a 53-man roster one day. With this week's article, I'll give you plenty of reasons why Cornerback Ike Brown will be among those men.
While doing research for this article, I slowly became a big fan of what Brown has done. Although cornerback is a relatively solid position on the Bills roster, room should be made for young men like Brown. In my opinion as a fan, players who are hungry and quickly embrace their new environment should be the ones who inhabit roster spots. This week, I'll make the argument and hope to convince you to join me on the Ike Brown bandwagon.
Quiet Start in High School
Brown would attend Tampa Bay Tech High School, the same high school former Buffalo Bill pro-bowler Ted Washington attended. He would go on to play exclusively safety for Tampa. Later, Ike would come into his own in his Junior and Senior year but would not receive the interest he deserved because of his grades. After bringing his team just one step short of his school's Florida Class 7A finals, his numbers did the talking to the few interested schools. After amassing nearly 100 tackles and a handful of interceptions in his two standout years, he received multiple serious division one offers. Ike, a 2-star recruit, would ultimately decide to attend the Panthers of Florida International.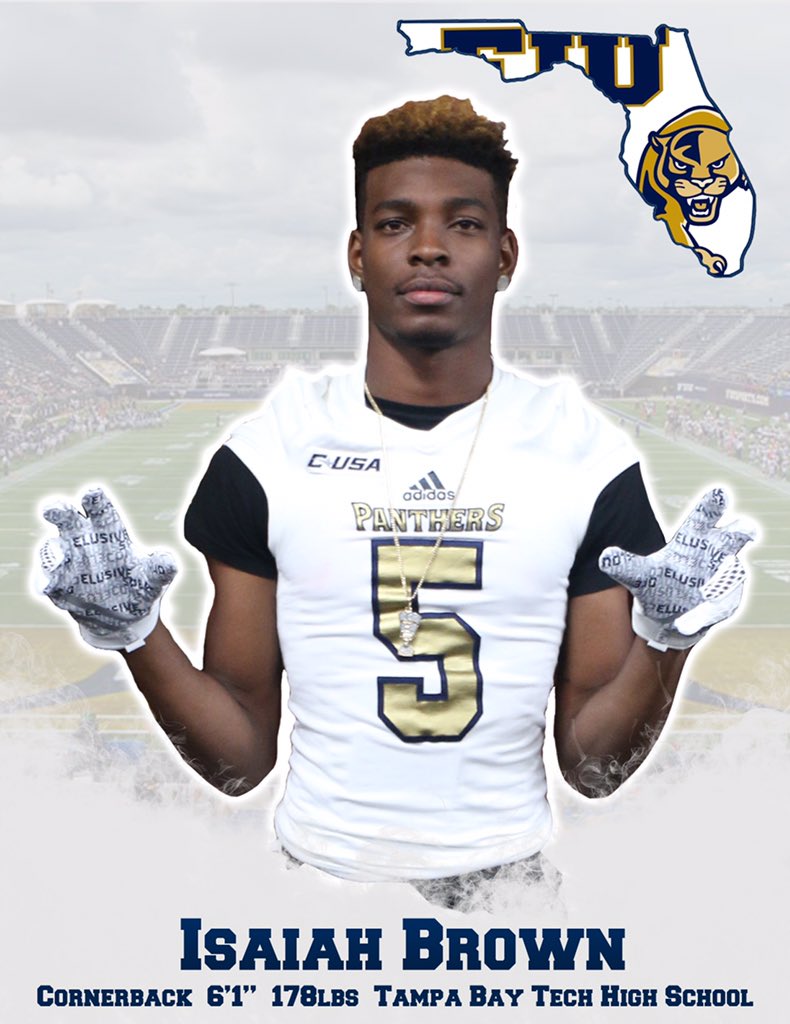 Making the Transition to College
Although Brown would be asked to switch from his primary safety position to cornerback, he still thrived. Ike would cement himself as an important member of the defense, appearing in 16 games his first two seasons. Unfortunately, halfway into his sophomore year, Brown would fracture his collarbone after a collision in a game against Middle Tennessee. However, this would in no way slow down his production, even after missing half a season. This, in a weird way, would almost prove as a positive. He would take this time to both recover and improve.
Going into his Junior year, he would come in faster, stronger, and more mentally prepared than ever. By having this hunger to come back and be a leader and a better player, his numbers accordingly improved. Brown was a productive member of the depth of the Panthers secondary in his junior year before getting the nod to become a permanent starter his senior year. He would post a career-best 44 tackles and 7 pass breakups to finish out his time at Florida International.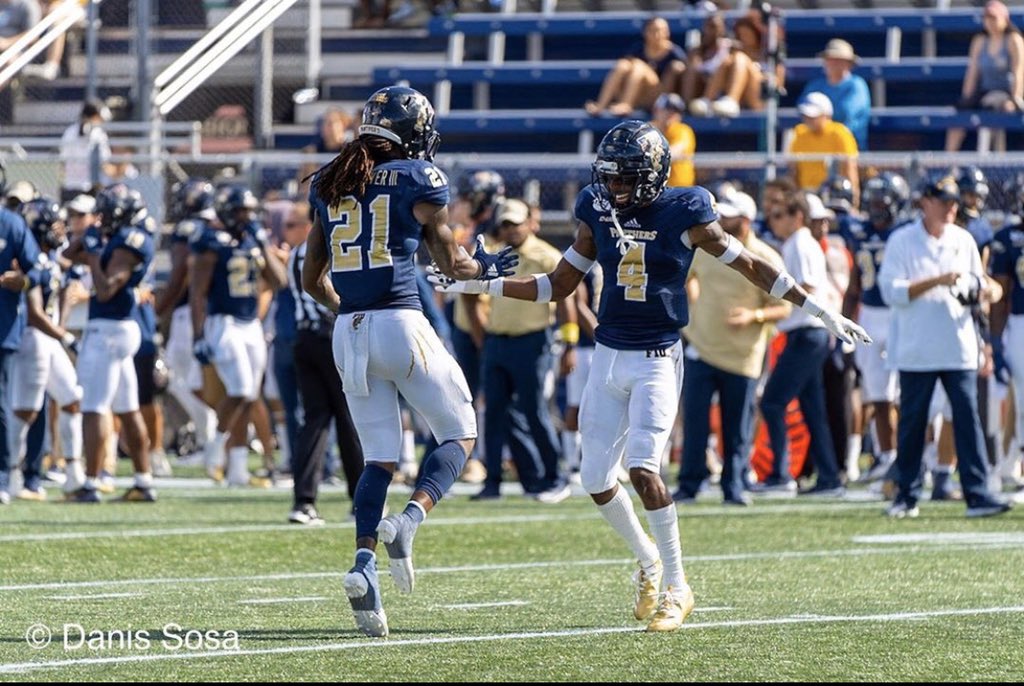 Uphill Climb to the NFL
Like almost all low round college players entering the Draft, workouts and pro days were difficult. So with this, many players, including Brown, had to figure out a way to showcase their abilities to interested franchises. Working with Tony Villani of XPE Sports in Boca Raton, Ike continued to work toward his pro day, even without gyms being open. Later, he would post on how he had run an impressive 4.46 and a had a three-foot vertical.
Alongside physical work in the buildup to the draft, he had an interview with nfldraftblitz, which is the first thing that got me interested in him. I would highly recommend checking the full thing out, as Alex Khvatov has done an amazing job on the site. In this, he says multiple things that would make diehards, like me, get behind him. I love having guys that truly love the sport on the team, and this is very true with Ike. One of the gems that I loved is that when asked, his favorite part of the game is "Every time that I make a play.  The fans screaming and they give you more energy.  I love contributing to your team.  I love winning." This is the type of guy that would fit into Buffalo and would be fully embraced by the mafia.  
Conclusion
With a guy like this, he's impossible not to fall in love with. Although he may seem like a longshot to make the roster, I think the Bills should take a chance on this kid. For this season, add him to the practice squad, and you can bet he will continue to work and grow into a guy that can fit on this roster.