Early 2021 Buffalo Bills Fantasy Outlook: The Defense
Last week, I touched on the offensive side of the ball in regards to fantasy-relevant players. This week, I will dive down the rabbit hole that is IDP, individual defensive players. Playing in IDP leagues is a whole different animal.
The key to being successful in an IDP league is knowing your scoring and who you have to start. Often times DE/DT (DL) will be lumped into one as will CB/S (DB). If that is the case, very rarely will you roster or start DTs and CBs. I will go into detail on why later. Also, keep an eye on if there is a premium for sacks or for turnovers. If that is the case, you want guys who are balls hawks and sack specialists on your team a guy who primarily only secures tackles. With all that said, let's jump into the Bills on defense.
Defensive Line
A productive fantasy defensive lineman usually weighs heavily on the ability to get sacks. Yes, edge rushers and d-tackles can accumulate some tackles, but their primary production is sacks.
The Bills are lacking in the edge-rushing department, making it hard to justify starting a Bills DE in an IDP league. Jerry Hughes would be my first choice, as he is widely the most productive player on the line, and his sack numbers should rise if a dominant rusher is opposite him. A.J Epenesa (I always want to call him empanada.) intrigues me in dynasty leagues. Oftentimes, the transition from the college game is hard on d-lineman, so be patient with him.
Outside of Ed Oliver, I would not touch the other interior linemen on the team. Frankly, if I have the choice, I am not starting a DL at all. The reasoning is that DL do not usually record sacks or get a ton of tackles, they are more "space eaters" and that is not scored in IDP leagues. Oliver has been known to get the occasion sack (eight in two years), making him the most attractive of the bunch.
Keep an eye on Efe Obada. He had 5.5 sacks last year for the Panthers, which would have led the Bills. With a strong camp, he could earn himself significant playing time making him a sneaky source of sacks and a dynasty league stash.
Linebackers
Linebackers are the most important position in an IDP league and usually the highest scoring, especially middle linebackers. Generally speaking, middle linebackers rack up the most tackles and are usually good for a few turnovers.
The MLB spot on the Bills is the most attractive player IDP-wise on the team. Tremaine Edmunds is an asset in both dynasty leagues (only 22) and in re-draft leagues. He has three straight seasons of over 100 tackles, with 5.5 sacks during that span. With the return of both Matt Milano and Star Lotuielei, Edmunds could see his numbers increase.
Speaking of Matt Milano, he would be the only other LB I would want to roster. Milano is trying to shake the "injury-prone" label, but there is no doubt he produces when he is on the field. A healthy Milano can be just as effective as Edmunds.
Defensive Backs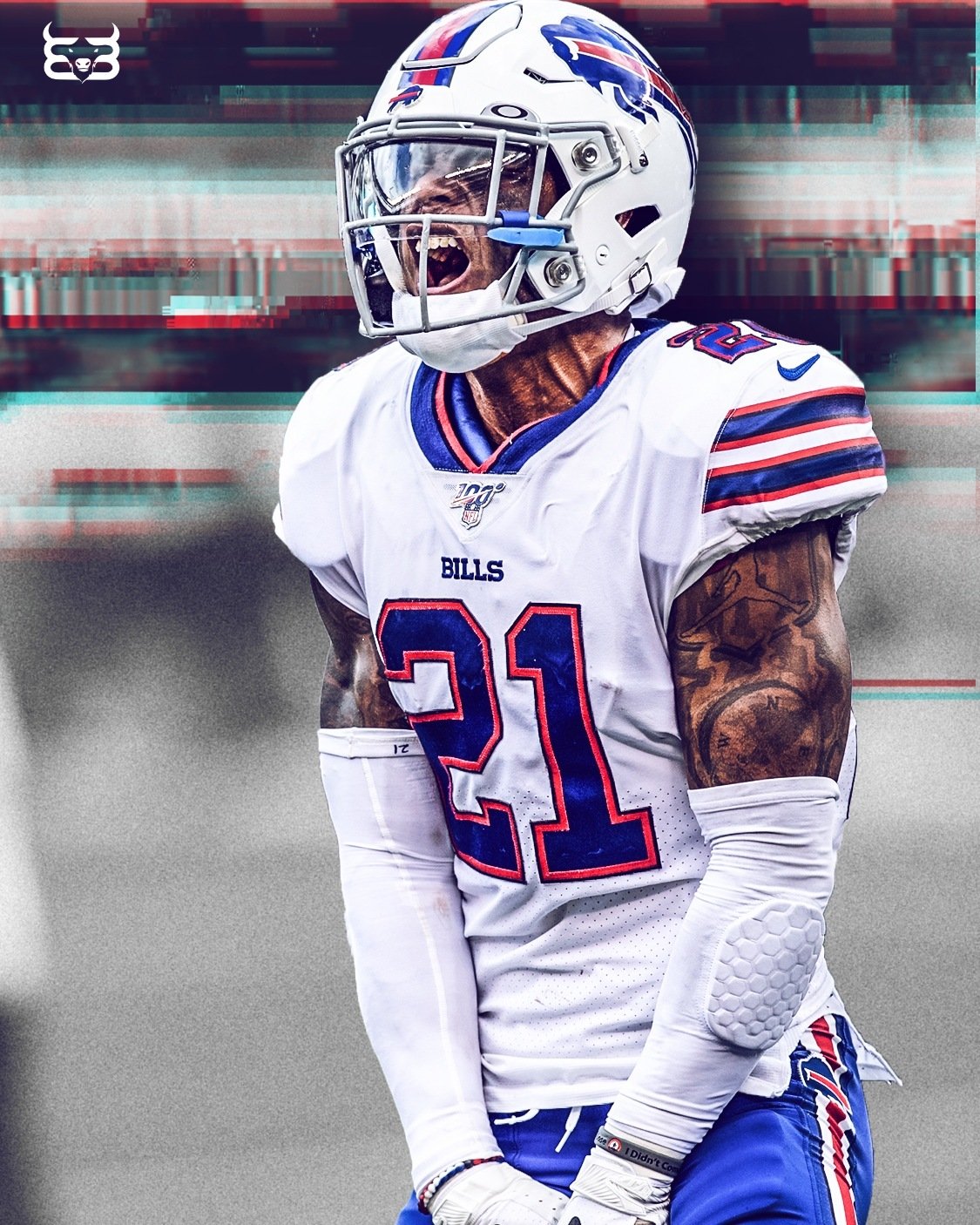 The defensive back position is very similar to the DL from the aspect that you want to start a safety over a corner like you would an edge rusher over a d-lineman.
The top corners in the game often shadow one side of the field or hardly get thrown at, which lessens their IDP value. A stud like Tre White, who quarterbacks may shy away from, can struggle to accumulate IDP stats. If you have to start a corner, you usually want a corner that gets picked on, a CB2 or a rookie.
Safeties are very valuable in the IDP world. They cover a lot of the field, rack up the tackles, and have a tendency to blitz more than a corner. The Bills have two stud safeties in Jordan Poyer and Micah Hyde. Both are roster-able in most leagues, but Poyer is the guy you want.
One of the top safeties in the league, Poyer is coming off a season with a career-high 124 tackles. He has over 100 tackles in back-to-back seasons for the first time in his career. Another good stat to look at with safeties is turnovers. Poyer also checks that box by having at least five turnovers in each of the last four years (13 INTS, 6 FF).
As a whole, the Bills defensive unit is really good. The players complement each other, making it one of the better defensive units in a league. When it comes to individual play for the purpose of IDP, Poyer, Hughes, Milano, Edmunds are the guys to target.