Buffalo Bills: Cornerback remains one of the biggest question marks
The Buffalo Bills roster is loaded with talent at every position. However, there are some question at cornerback for this team in 2020.
The expectations are as high as they've been for the Buffalo Bills since the 1990s. A roster oozing with talent and that's deep at every position. In just four years Sean McDermott and Brandon Beane have built the Bills from a team that had not been to the postseason in 17 years, to a favorite to win the division. It's been impressive to watch the transformation this roster has gone through under McDermott and Beane. Now entering the 2020 season the roster is as complete as could be. However, there is one area on the roster that seems to be a wild card when it comes to projecting the starters and the production. This week's Thursday Thought: Cornerback remains one of the biggest question marks
There are question marks at cornerback exist with every cornerback on the team. The group is unpredictable and could go in so many different directions. It's hard to figure out what the cornerback depth chart will look like come week one. The Bills could easily have one of the best cornerback groups in the NFL or just be average. Each player has their red flag(s) that could be problematic.
Tre'Davious White is a sure thing at cornerback. He's a shutdown cornerback who is amongst the best in the NFL and was a first team All-Pro last season for a reason. However, in recent comments with the media and on Twitter, it's unclear whether White will play in 2020 or opt out. As he said on Twitter, due to a family member passing away from Covid, it has made him think about not playing this season. Although it's unfortunate to see the Bills best player contemplate not playing this season, it's completely understandable why he is hesitant.
One of the headline grabbing moves the Bills made this offseason was signing former Carolina Panther and Washington cornerback Josh Norman. Under McDermott, Norman experienced the best play of his NFL career. In his four years in Carolina, Norman had seven interception, including four in his lone Pro Bowl appearance in 2015. That season Norman was also an All-Pro. However, after signing a lucrative deal with Washington, Norman's play fell off.
What's unclear is why Norman's play digressed in Washington. The scheme was an obvious problem for Norman. Norman, a zone cornerback, was asked to play man-to-man far too often. Washington put Norman in positions to struggle consistently and surrounded him with limited talent in the secondary. The question mark is Norman's age. Entering the 2020 season he'll be 32 years old, and there are real questions about whether Norman is simply too old. Based on his contract (one year deal worth up to six million dollars) it appears to be his job to lose. With his play over the past four season and his age, it's tough to say whether Norman is capable of being the starter opposite White.
Then there is Levi Wallace. Wallace was a great story as rookie. An undersized and undrafted free agent, Wallace spent half of the season on the practice squad before being thrown into the starting lineup. Wallace had a tremendous rookie season in 2018. He was graded as the ninth best cornerback in the NFL by Pro Football Focus. In 2019 Wallace was inconsistent. He got picked on a bit throughout the season, most notably against Cleveland, and had some struggles. His play bounced back towards the end of the season but it says something that he was splitting time with Kevin Johnson down the stretch. Will Wallace improve his play or will the inconsistencies continue?
Taron Johnson has been the nickel defender for the Bills for the past two seasons and has shown that he can be a good player in the NFL. However, injuries have been a huge problem for Johnson. It seems like every other game Johnson comes out of the game with an injury. Towards the end of the 2019 season Johnson wasn't the same. He didn't playing with the same physicality that Bills fans have been accustomed to seeing. As a result his play was not as good. Can Johnson play at a high level without getting hurt? That is the question that remains for Johnson.
Another player who seems to be in the mix is 2020 seventh round pick Dane Jackson. Jackson is a feisty and tough player, who tackles well and is very smart. He's a little undersized and didn't test great at the combine. Although it's unlikely he'll be a starter in 2020, the Bills have had a lot of success with rookie cornerbacks as White and Wallace both impressed in their first seasons. Jackson will probably be a special teams player this year but you never know.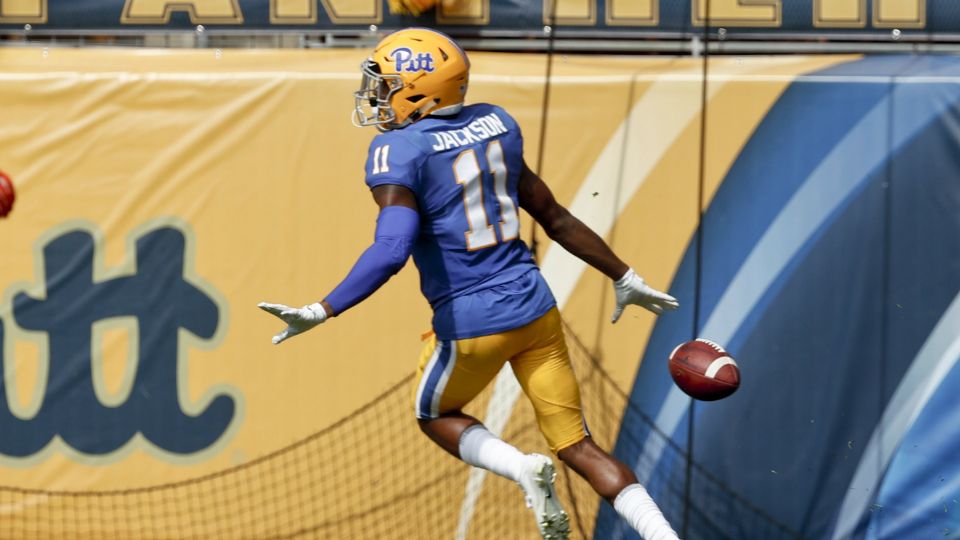 Finally, with E.J. Gaines opting-out of the 2020 NFL Season, the Bills added Akeem King to the roster. The former Seattle Seahawk is a big cornerback who could contented for the being the big nickel for the Bills this season. Additionally, King is a standout special teams player who has some connections to Bills special teams coordinator Heath Farwell. King's measurables are what make him intriguing as he's stand at 6'1″ and 212 pounds, yet at the combine in 2015 he ran a 4.41 40-yard dash time.
With training camp coming, some of these questions may be answered soon. There is a lot to like with the Bills cornerbacks and some concerns as well. When it's all said and done, McDermott will find the right group of guys for this season. He's always been good at coaching defensive backs and with many viable options at cornerback for the Bills, one of these players will rise to the occasion.
Mitch Broder is a contributor for The Buffalo Fanatics. To contact him, email him at mitchell.broder@gmail.com or on Twitter @mitchell_broder